Branding knowledge capsules
Chapter 2
At The Mood Project, we define a brand's territory as that genuine space that allows brands to credibly differentiate themselves from their competitors and protect themselves from potential threats.
In addition, the brand's territory allows the brand to guide the development of its entire story by highlighting the meanings that characterise it.
Defining a brand requires not only identifying its main assets, but also analysing the category in which it operates. This entails understanding what is happening within the category, identifying trends, and recognising the challenges the brand may face. In addition, it is important to analyse the brand's competitors, their positioning, and how they project their visual and verbal identity.
Converting the gathered information into a tool that can stimulate and generate debate is essential. Doing so allows for informed decisions to be made.
After gathering information, it is essential to transform it into a tool that stimulates and generates debates, which will ultimately lead to informed decisions.
Here are two examples of brand territories illustrated through two maps: MILAN's 1918 collection and Luzzid:
Example 1: MILAN
MILAN's 1918 collection is a tribute to the famous 430 rubber and other brand icons. This brand has accompanied us throughout our childhood and adolescence. Now it wants to continue to be part of our daily lives by providing us with the basics we need as adults (backpacks, insulated bottles, coolers, etc.).
That is why the brand territory of 1918 is based on positive nostalgia. This approach takes us back to those cherished memories that are a part of us, allowing us to relive them in this new phase of our lives.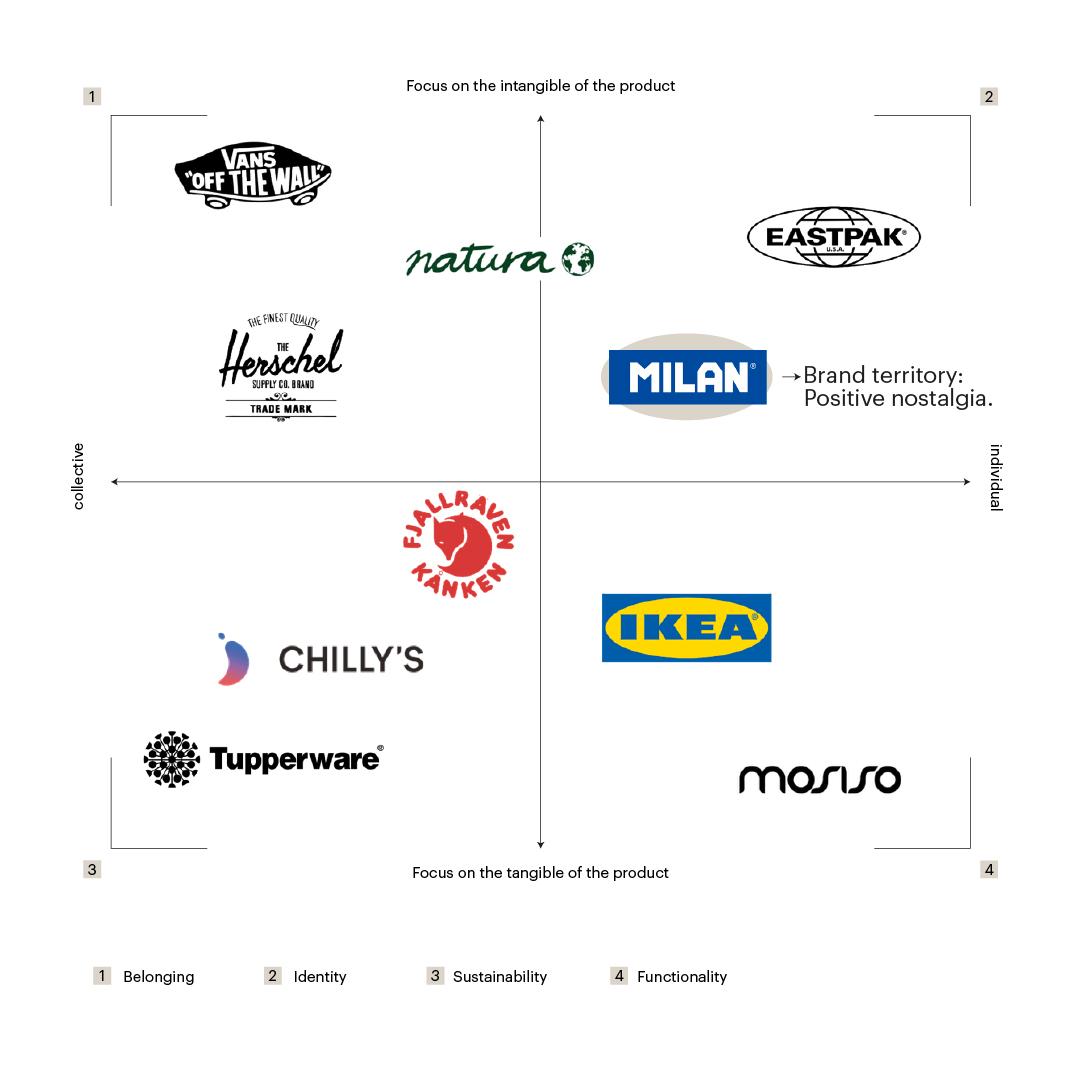 There is a medical-scientific team behind Luzzid with a desire to live life. This unique pairing has been the driving force behind the brand and has allowed us to build a territory based on close science, credibility and freshness.
A territory that allows Luzzid to move away from uncontrolled partying on the one hand, and the use of sweeteners and other stimulants on the other. Their focus is on helping people to enjoy today and tomorrow while mitigating and protecting themselves from the harmful effects of alcohol. Helping in the short term (hangover) and long term (liver damage) thanks to its natural ingredient-based formula.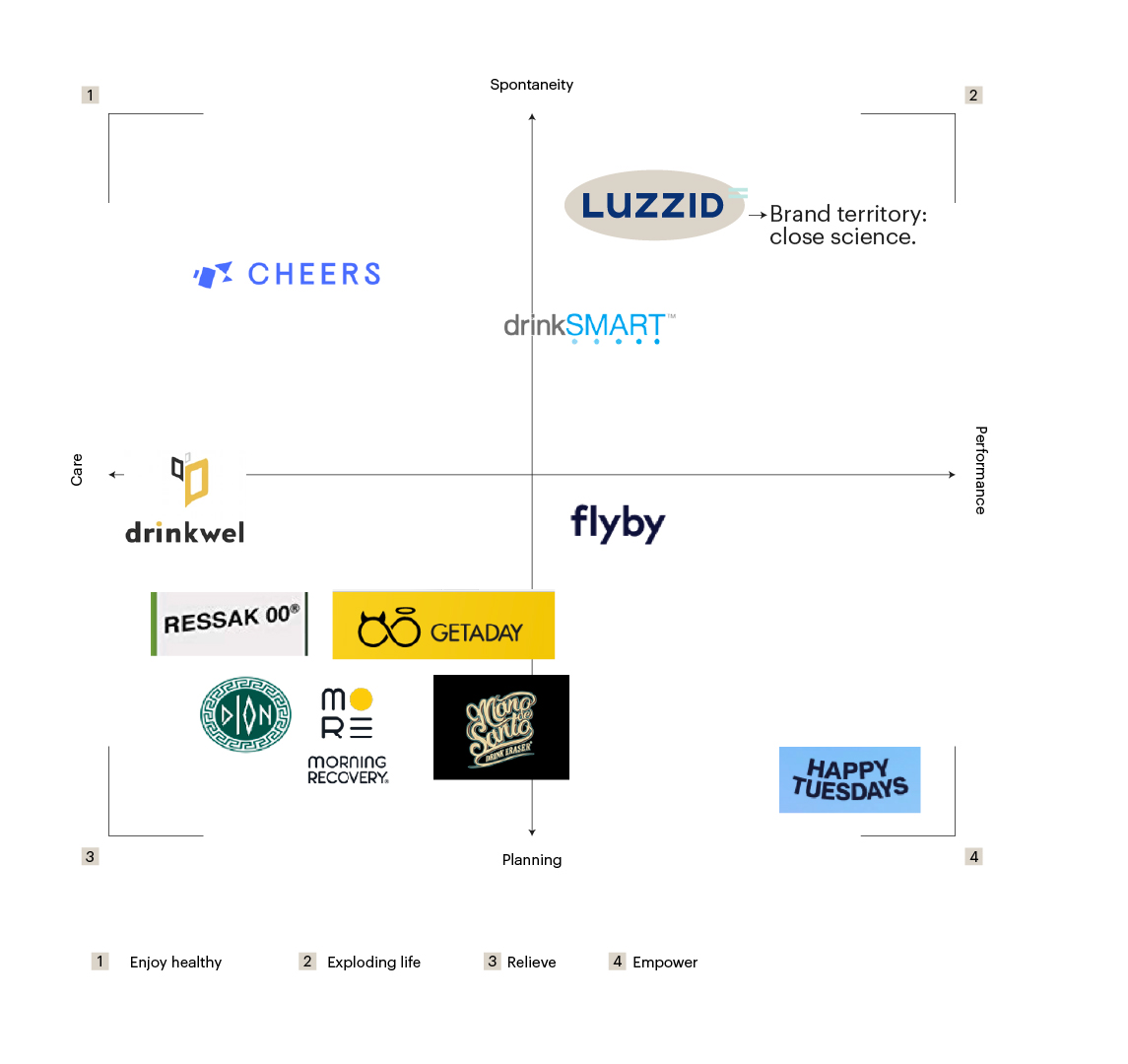 If you want a complete perspective on how to be a genuine brand, take a look at Chapter 1 of the Branding Knowledge Capsules: Genuine Brands.