People's preferences can change as far as the brands they choose. It's more and more common to see how, when it comes to make a decision, people decide to go with the brands communicating in a close, human and genuine way. However, this isn't enough. Now we don't only expect that brands speak and interact with us in a certain way. We want facts and to see how they positively influence our environment. How to achieve this? As a brand, by responding as quickly as possible to emerging crises, or to new situations that cause negative impacts in society.
We see how brands that work with this trend do it based on human behaviours like closeness, authenticity and being ethical to define their personality. These human values are used by these brands with one clear goal: to make a positive impact on society, acting reactively to new situations, problems or crises working against the interests of our environment. Change that responds to them and turns them into two current trends:
1. Human Brands:
having more personality, purpose and benefits is increasingly important, and consumers appreciate it. Brands that go beyond just transactions and the superficial, i.e. humanised brands; honest, open, friendly and most importantly, with a purpose.
2. Better Business:
We are more and more conscious as consumers of the negative impact our consumption can have on the planet, society and ourselves. Something difficult to achieve when we're exposed to so many stimuli encouraging impulsive consumption, however, the brands have the opportunity to make it easier, contributing and promoting the reduction/elimination of these negative impacts with their products. "Better Business" speaks for itself.
A subcategory arises from the fusion of these two trends: the "First Responders", brands that don't just get involved and join these trends, but that are the first to react, and therefore, to take the credit.
Here there are a couple of examples:
After hurricane Harvey this past year, AirBnB activated its response to natural disasters "Urgent Accommodations", where the homes have the option of opening their doors for free to the people affected by this type of emergency.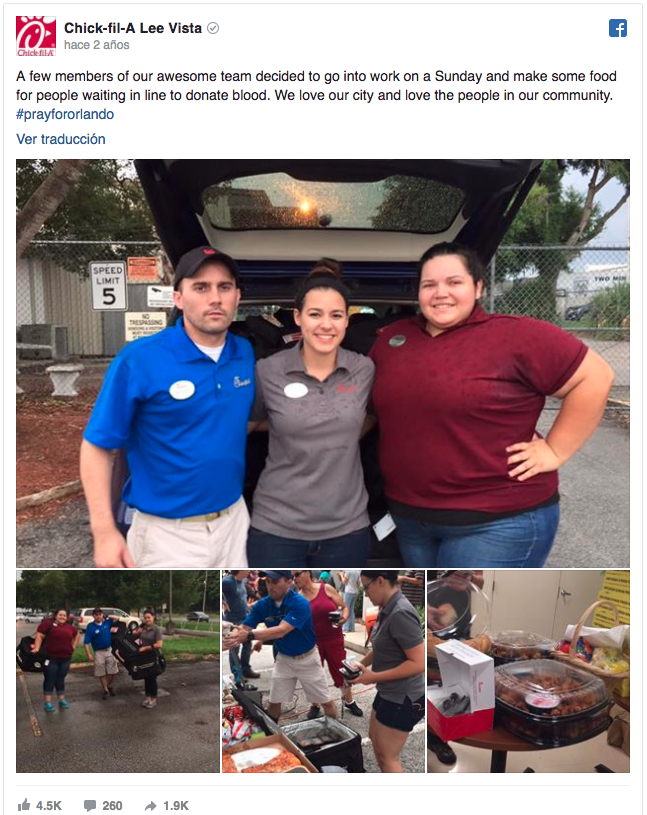 In short, we see how brands have the power to get involved in a cause and do their bit. By embracing these type of trends it's a win-win: it will help them change their image, improve their positioning and increase loyalty, whilst for society, more human brands and better business.